Listing ID: 1939 Last Refreshed: 07/05/2019 Total Views: 9584
Interested In Car Dealing Business But Do Not Know Where To Buy Cars ?
Singapore
Asking Price:

S$

180,000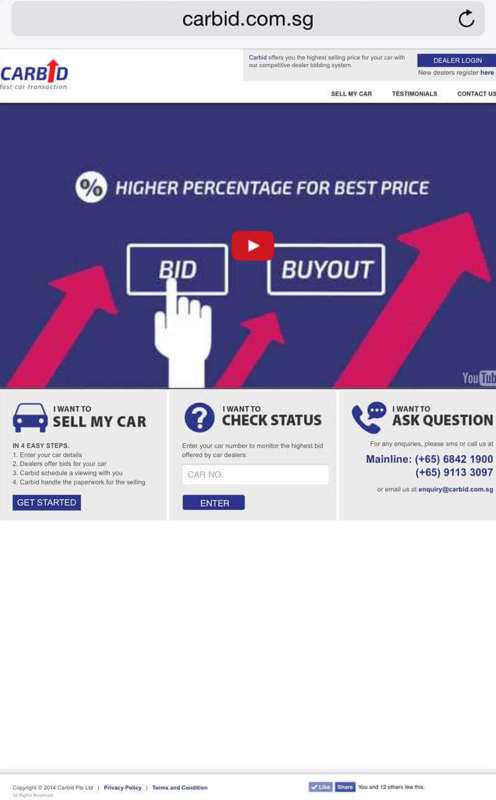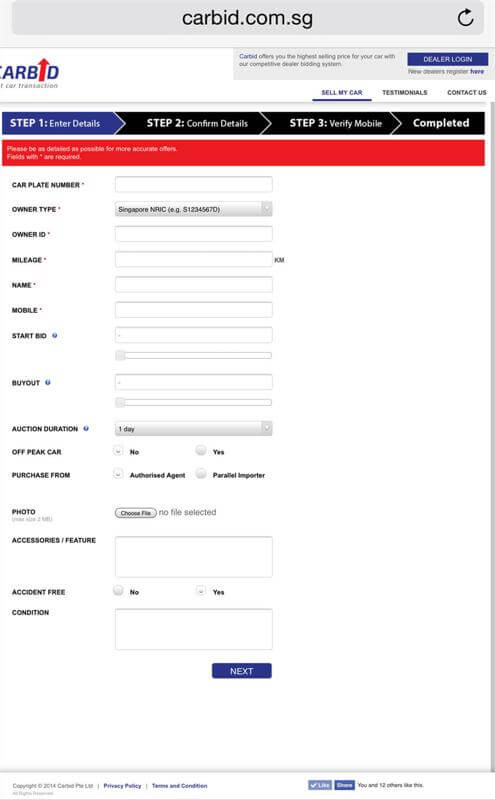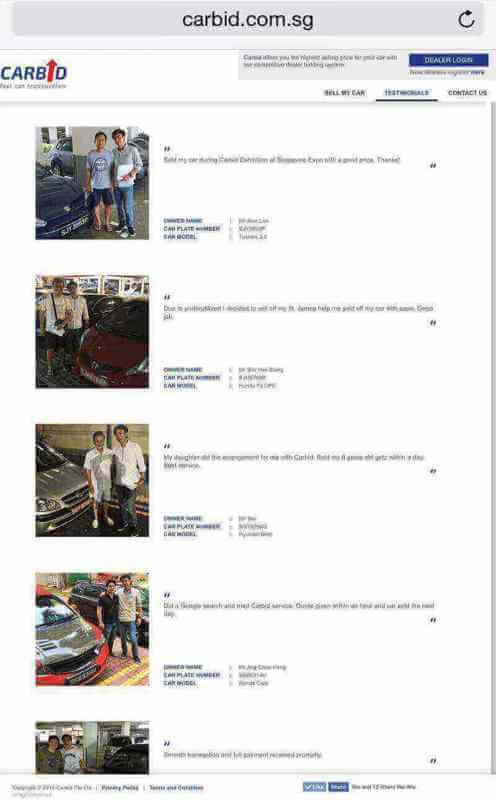 Premise Type

N/A

Premise Size

N/A

Monthly Rental

S$600

Rental Desposit

N/A

Revenue

S$20K - 50K

Cash Flow

N/A

Gross Profit

S$20K - 50K

Net Profit

S$20K - 50K

Stock

N/A

Liability

N/A

Payable

N/A

Receivable

N/A

FFE

N/A

Established

2012

Owner Role

Full Time

Staff

2

Reason For Sale
Venturing To Other Business
Description
Started in 2012 we as used car dealers. We had a hard time
finding and buying used car to resell and make a profit. Thus we come up with
this idea to create an online portal where sellers can google and instantly sells
off their car.
www.carbid.com.sg was
set up in 2013. Advertisements and marketing had been done progressively till
now. Averagely we will get 5 to 20 cars per day through google and online advertisement.
We will then send these cars information to our group of dealers and make a
small profit of 1.25% of the selling price the dealers bought.
Alternatively you as the owner of the website can control
whether to sell off to dealers or to buy it yourself as a dealer and make a
larger profit. The choice is yours.
Strongly recommend for new or old car dealers who do not
have a steady supply of cars monthly to generate sales. As for those new to
this business, training and explanations will be provided. Example: Link to
LTA, Motor Trade insurance, step by step procedures on buying and selling of
cars, Bank loan contacts, workshop contacts, etc. Every steps will be explained
FOC if you buy over www.carbid.com.sg Price is negotiable.
Premium Buyer
Business Statistics

Date Published

Last Update

Total Enquiries

Last Enquiry

Contact Information

Contact Person

Contact Number

Email

Company Name

Address

Website