GET FRESH WITH MUNCH'S UNIQUE BRAND PERSONALITY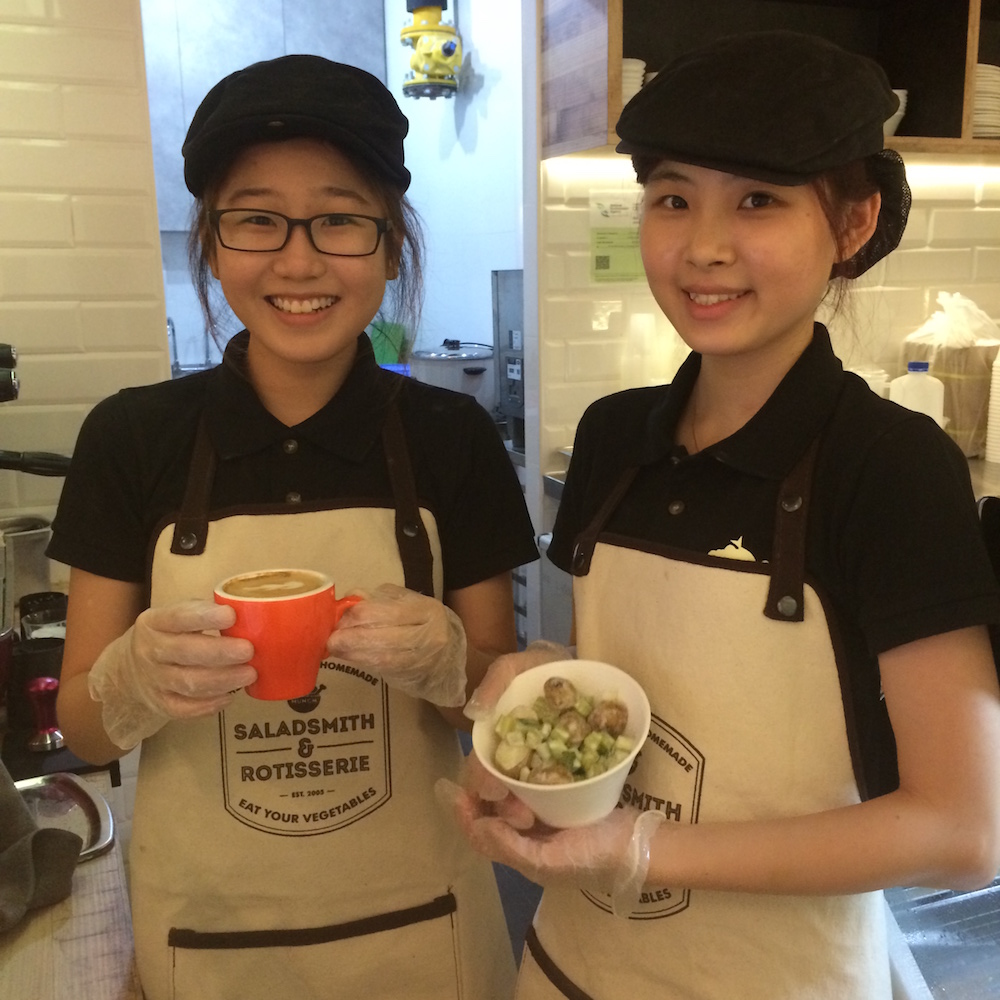 MUNCH Saladsmith was started sometime back in 2005 by Edwin Ng, who was just fresh out of college and decided he had better make something of his life.
He chanced upon a shop space in Singapore's business district, decided to sell salads and sandwiches, and the rest as we know it, is history.
Working professionals voted with their feet and business poured through the front door, jolting the normally jovial and mild mannered business owner into hiring more help and expanding his business.
Roasts such as chicken, salmon and dory came onto the menu quite a few years later and they too proved a hit. Another outlet opened in the prime marina boulevard of the central business district and soon Edwin was inundated with franchise enquiries. Eight more outlets opened in quick succession as enamoured customers and franchisees alike clambered onto the Munch wagon.
All day breakfast items the likes of Rösti and egg scrambles quickly made their way into the menu, a testament to Edwin's inventiveness and his penchant for continual expansion of the product range.
FRANCHISE PACKAGE
Our business model is premised upon simple, easy to replicate recipes that appeal to the health conscious. You may be in business for yourself, but never by yourself. We'll hold your hand from start to finish of your franchise journey with us.
Rights to operate a Munch Saladsmith concept

Use of Munch's trademark

Intitial Management and Staff Training

Location search assistance

Set-up and ongoing support

Inventory supplies
Our robust operational systems mean you'll never have to second guess the running of your own little business. Every single detail from shopfitting to customer service to food preparation has been thoroughly documented. It's a worry free business backed by a support team of operationally ready professionals ready to support you every step of the way.
Today, MUNCH is premised upon fresh, healthy and absolutely delicious food. Customers recognized what was good in us, and made MUNCH their own. Nothing nasty ever goes into our food - no preservatives, no additives, colourings or artificial flavourings. Only good, wholesome, natural great tasting food you would only eat yourself. Everything is freshly handmade and lovingly prepared on the day itself.
Contact us today to find out how you can get started.